CNC Machining Services at Craftcloud
As an industry-leading manufacturing platform, Craftcloud has partners who utilize state-of-the-art technology and industrial manufacturing facilities to bring your designs to life with precision and efficiency.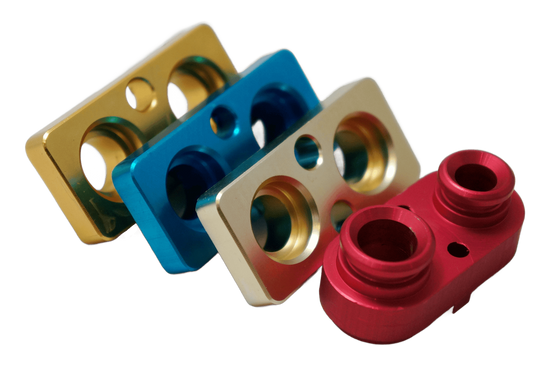 Craftcloud Makes CNC Machining Seamless
At Craftcloud, we have always been at the forefront of transforming ideas into reality with our industry-leading 3D printing service offering.
Now, we have a powerful addition to our manufacturing suite: CNC Machining Services. Alongside our partners' renowned 3D printing capabilities, you can leverage the precision and versatility of CNC machining. Our global manufacturing network ensures unparalleled quality and affordability, whether it's intricate prototypes or large-scale production runs.
Experience the best of both worlds – the innovation of 3D printing and the precision of CNC machining, all under one trusted platform, Craftcloud.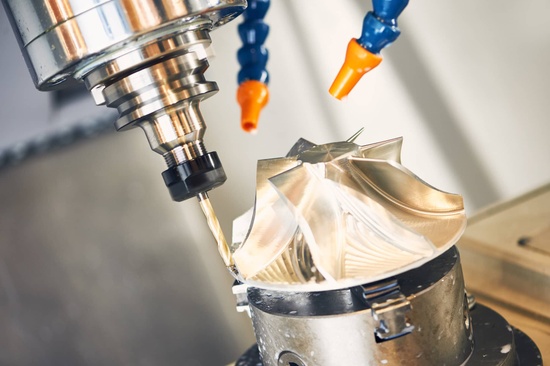 What Is CNC Machining
CNC machining is a subtractive process where the material is removed from a solid block using computerized controls and machine tools, yielding detailed parts based on 3D CAD models. This is opposite to 3D printing, which is an additive process where objects are built layer-by-layer from a digital blueprint.
The main CNC technologies encompass:
Milling: Uses rotary cutters to remove material.
Turning: Involves rotating the workpiece against a cutting tool.
Electrical Discharge Machining (EDM): Shapes a workpiece using electrical sparks.
Each CNC technology offers distinct advantages catering to varied manufacturing objectives.
At Craftcloud, we understand that every project is unique
That's why we're proud to offer both CNC machining and 3D printing capabilities. Whether it's the precision of CNC machining or the layer-by-layer finesse of 3D printing, we're here to guide you toward optimal outcomes, ensuring your vision is realized in its best form.
Expertise & Experience

No matter the intricacy of your project, at Craftcloud we are primed to assist you with even the smallest detail. Every inquiry is met with a commitment to make sure your vision is realized to its fullest potential.

Quick Turnaround

Time is invaluable. We pride ourselves on not just the quality but the speed of our service, ensuring you meet your deadlines.

Transparent Pricing

No hidden costs. You get a competitive quote upfront, ensuring budget clarity from the get-go.

State-of-the-art Equipment

Our global manufacturing network is equipped with the latest CNC machinery and guarantees superior quality on every project.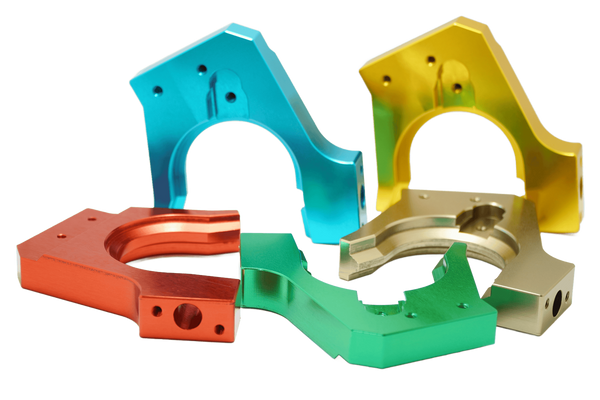 Let us help you make your project a reality
Reach out to our sales team today for a personalized CNC machining quote. We provide you full transparency and support with getting you the best offer.
What our customers say

Neil Ramsay
CEO, Montgomery-Ramsay Jewellery
From its slick interface to its top-notch customer service, Craftcloud makes everything from prototyping to production so much easier. We consider Craftcloud to be an indispensable partner on our design and production journey.

Khalid Bou-Rabee
Founder, Harambe System
Craftcloud has been a joy to work with. They reply promptly to support requests and have done a stellar job with every project I have given them. When it comes to quality manufacturing, I highly recommend you try Craftcloud first.

I was spending weeks jumping from website to website trying to find vendors who could quickly deliver affordable & durable prototypes. After finding Craftcloud I never had to look anywhere else.
From plastics to metals to composites – we offer it all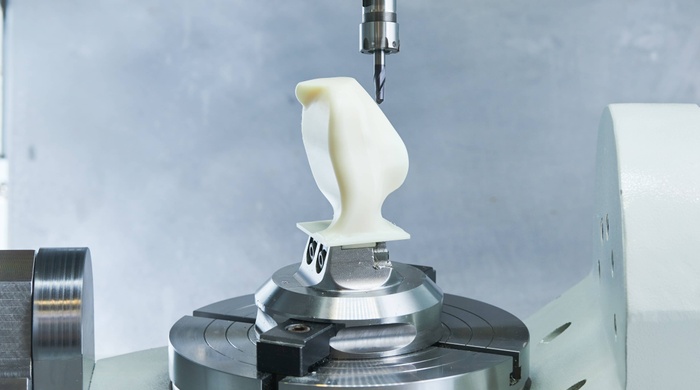 Plastic CNC Machining
Plastic CNC machining offers unparalleled precision for intricate designs across a range of materials, from ABS to Polycarbonate. It ensures durable and accurate components suitable for prototyping and end-use applications.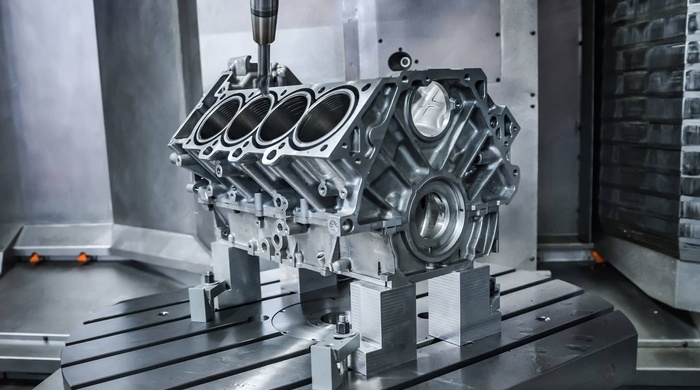 Metal CNC Machining
Metal CNC machining transforms materials like aluminum and steel into components with exceptional precision. It's ideal for projects that require strength combined with intricate detailing.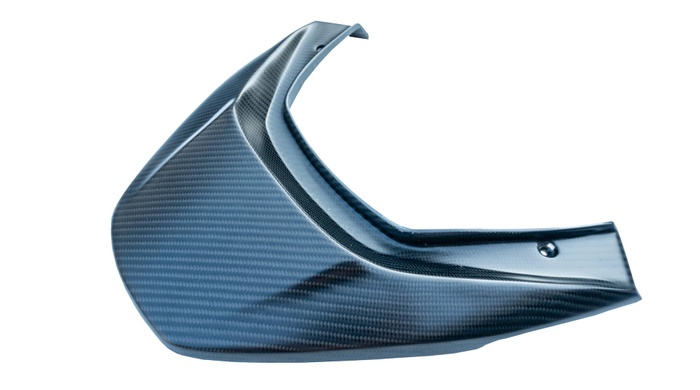 Composite CNC Machining
Utilizing advanced composites such as carbon fiber-reinforced plastics, composite CNC machining offers unparalleled strength and precision. This approach yields parts that harness the unique benefits and durability of blended materials.
Full-spectrum support with Craftcloud
Craftcloud seamlessly supports your journey from initial prototype to final product. With our expertise and our partners' advanced manufacturing capabilities, we ensure every phase of your project receives the utmost precision and care.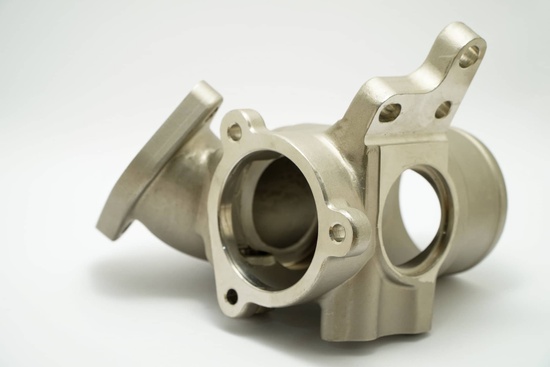 Precision prototyping
Craftcloud's partners' advanced CNC machining services transform your designs into high-fidelity prototypes, adhering strictly to specifications and quality standards. Trust Craftcloud for unparalleled accuracy and technical excellence in prototyping.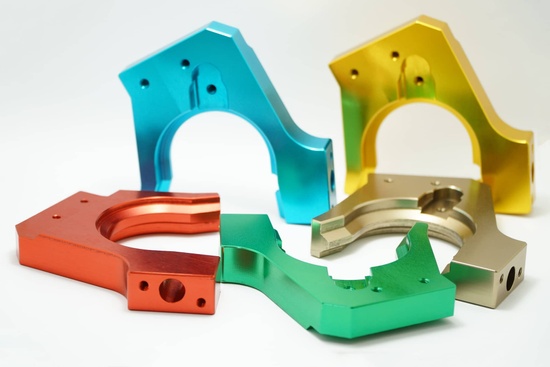 Mass production
Craftcloud stands at the intersection of technology and scalability. Our partners' CNC machining capabilities ensure that from the first unit to the thousandth, each piece is produced with unwavering accuracy and consistency. Embrace Craftcloud for mass production that marries speed with precision, delivering volumes without compromising on quality.
Be the first to know
Sign up for our newsletter to receive all the latest product updates, get helpful tips and insights from the team and enjoy direct access to all our latest offers and discounts.